I've been having quite the time for the last few months capturing bird photos via a well-stocked feeder. It's like a game, or like hunting, I suppose. But, without the mess.
Nico has been enjoying helping me to identify any species that we didn't previously know and because of that I know there are many more birds out there which I haven't managed to get a good poses out of yet. So the fun continues.
Here is what is probably my favorite so far of a Tufted Titmouse eating suet at the feeder...
So I'm putting it up for my Sweet Shot this week.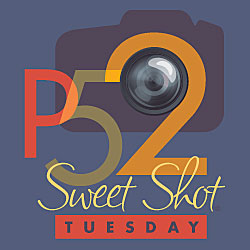 Here are some of my other favorites:
Female Cardinal
...and her mate...
The Black-Capped Chickadee:
A Song Swallow, who cleans up the mess left by the others at the feeder:
The White-Breasted Nuthatch, who walks face-down on trees (and logs):
... and just for good measure and variety... and because I put a handful of birdseed and peanuts on this stump, which is very near my patio